Weather informations Majorca
When is the best time for sailing holidays on Majorca?
The best months for a sailing trip on Majorca are certainly the months from April to November. But even during winter there are some pretty offers and many sunny days (about 300 per year). A beautiful and very green time on Majorca is spring from March to mid June. Temperatures are not too high, the bathing areas not crowded and nature is still fresh, green and full of flowers.
From May water temperatures reach 20 degrees Celsius and invite for a swim.
From mid June until into October water temperatures rise to well over 20 degrees and the weather is stabile. A very good time for a sailing trip is again September, October and also November. The sea is still very warm, the bays less crowded and air temperatures are more pleasant.
Also July-August is a good choice for a day or a week on a yacht. Temperatures on or in the water are always more agreeable than in the very hot centre (up to 40 degrees) of the island. Then everybody will be envied to be able and spend time on or in the water.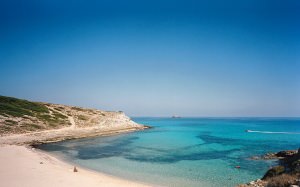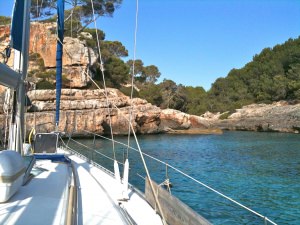 The moderate Mediterranean climate of Majorca provides mild winters and hot summers. According to Majorca´s climate chart, in August, during 10h sunshine a day, temperatures rise above 30 degrees. At that time it is very pleasant to be on the water on one of our sailing yachts, catamarans or motor yachts.
From October high season phases out into a very pleasant, mild autumn. The "Gota Fria" (Cold Drop) pushes temperatures down, and from November the bathing season ends on the beaches. The water is still warm enough and the sea invites you to swim or snorkel from one of our yachts.
Autumn lasts on the island from end October to December, at the mild west coast often into early January. Winters offer a lot of sunshine and cannot be compared to ours.